---
19:30 - Tamariz Summer Club, Rua Olivença, Praia do Tamariz, 2765-289 Estoril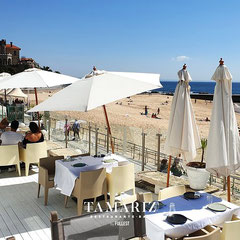 ---
Gare Maritima de Alcantara, Lisbon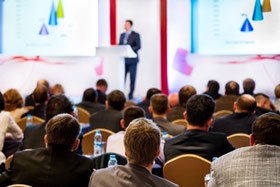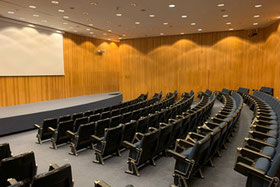 8:00 Conference Registration / Welcome Coffee Break
9:00 Opening Remarks
Robert Lorenz-Meyer, Chairman, EISAP
9:15 Keynote Addresses
José Maria Costa, Secretary of State for Maritime Affairs
SESSION ONE: FIT FOR 55 IN SHIPPING 
This session will examine the momentum for the implementation of the Fit for 55 objectives in Europe, hearing the views of different agents on the value chain.
9:45 Chair's Opening Remarks
Manuela Tomassini, Head of Department 'Sustainability & Technical Assistance', EMSA
Ralf Garrn, Managing Director, Scope Group
Duarte Lynce de Faria, Board Member, Port of Sines
Marie-Caroline Laurent, Director General, Europe, CLIA (Cruise Lines International Association)
Panel Discussion / Q&A
11:00 Networking Coffee Break
SESSION TWO: PORTUGAL FLAG HEADING TO EUROPE'S TOP 3
This session will look at the progress being made in Portugal towards offering best-in-class service to shipowners.
11:30 Moderator's Opening Remarks
Capt. Jörg Molzahn, Managing Partner, EUROMAR 
11:45 Key Opening Presentation
Cátia Fernandes, Lawyer, CF - Maritime Legal Services
Jorge d'Almeida, President, Sines Port Community and A4S Association for Shipping
Paulo Pamplona, DGRM, Maritime Administration Services Director
Panel discussion / Q&A
12:30 Lunch
SESSION THREE: NO SHIPPING CLUSTER WITHOUT SHIP FINANCE
This session will examine the current challenges that affect both the finance industry and the financial needs of shipowners. 
14:00 Chair's Opening Remarks
Dr. Albrecht Gundermann, Managing Parter, EUROMAR
Nicholas Petrakakos, Managing Partner, ALANTRA
Adriaan Rueppell, Managing Director, Reederei NORD B.V.
Philipp Wuenschmann, Head of Shipping, Berenberg
Christian Reinert, Partner, Ince Germany
Panel Discussion / Q&A
15:15 Networking Coffee Break
SESSION FOUR - WISTA ATLANTIC FORUM 2022 - this year with the collaboration of WISTA MED:
DIGITALIZATION AND TRANSFORMATION IN SHIPPING - THE ROUTE TO THE FUTURE
This session will examine the fast-forward transformation process affecting the shipping industry and ways it operates.
15:45 Keynote Presentation 
Carla Olival, President, WISTA Portugal / Executive Director Greece & Middle East, EUROMAR
16:00 Moderator's Opening Remarks
Caterina Cerrini, Strategic Partnerships and Business Development, Arribatec Marine
Ana Rita Rosa, Communications Director, APS Ports of Sines and Algarve Authority
Eryn Dinyovszky, Nordic Region General Manager, Yilport Holding Inc.
Milijana Zaric, Head of Legal and Compliance, COVANTIS SA
Panel Discussion / Q&A
EISAP Annual Event Closing Remarks
Dr. Pedro Rebelo de Sousa, President of the General Assembly of EISAP / Senior partner at SRS Lawyers
17:00-18:00 Networking Reception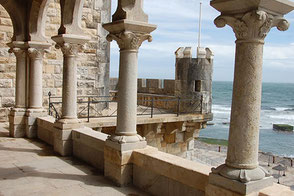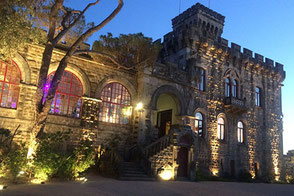 ---
10:30 TUK TUK TOUR through Lisbon and Belem
13:00 PORTUGUESE LUNCH
---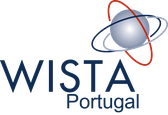 ---
Hotel - Sheraton Cascais Resort
R. das Palmeiras Lote 5, 2750-005 Cascais
Phone: +351 214 829 100
Conference - Gare Maritima de Alcantara
Doca Alcântara 1350, Lisbon
Opening Cocktail - Tamariz Beach Club 
Av. Marginal 7669, Estoril
Gala Dinner - Forte da Cruz
R. Olivença 13, 2765-262 Estoril
Tuk Tuk Tour - Start / Meeting Point
Praça dos Restauradores, Lisbon
Portuguese Lunch - Lx Factory
R. Rodrigues de Faria 103, 1300-501 Lisbon